August.21 2022Conducted safety training for the first time in three years

Conducted safety training for the first time in the last three years due to Covid-19,

 a full and fulfilling day of maneuvering, including safety training, rope work and more. 


Below youfll find the videos that show how to rescue people who have fallen in the water.





He can't climb up by himself because his feet are going to the bottom of the boat.


Knots are the most basic of basic skills@




  
In the past, we have also rescued people using seats.
To rescue an unconscious person, you can use the seat surface to drag them up like a slide.
In the case of customers, there may be cases where panic occurs. Throw a lifebuoy to calm down
In the worst case, there may be cases where it is easier to do it if you faint.
Practicing ropework work Today's menu is also used for the adjustment of Hayao,
the single knot that connects the ropes, and the double knot.
In addition, the basic hull knot, forward and reverse, is very important when sailing a ship,
and this time we will focus on practicing the reverse hull knot.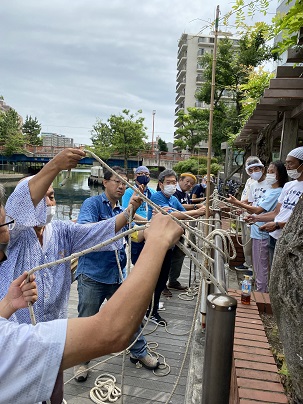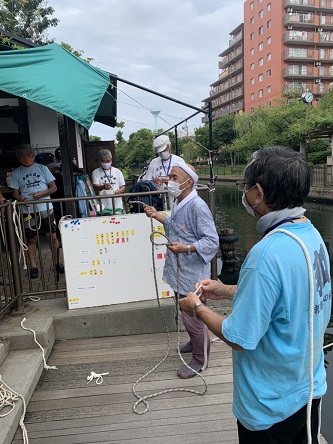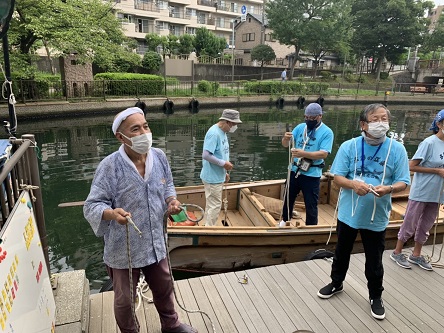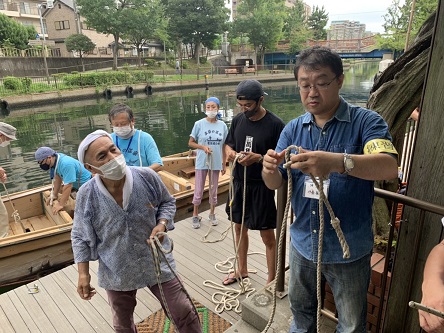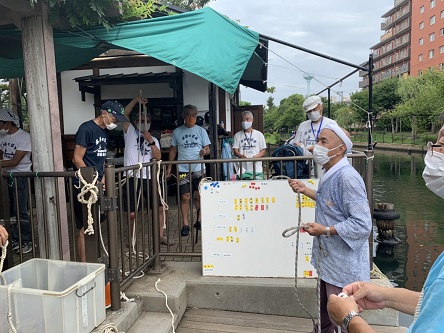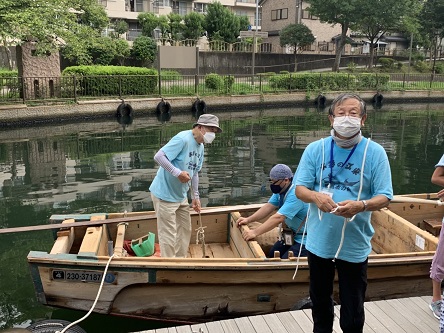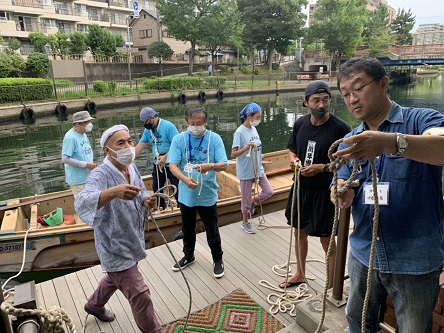 Finally, the Siberian hitch is a very convenient way of tying when bundling paddles and turrets and floating them on water. Please master it. The explanation of the cause of the locomotive coming off and how to deal with it I think it was very helpful for the trainees.
The Japanese rowing paddle "Ro" comes off during rotation, or the rotation is braked,
and it moves forward without being able to rotate well.
It is important to know that the Japanese rowing paddle "Ro" is flat and there is no resistance in the water
because it is at an angle in the water.
There are subtle quirks depending on the boat and Japanese rowing paddle "Ro", so it is important to check.
*Explanation of terms
"Ro" is a long stick-shaped thing behind the boat that creates propulsion.
A tool that pushes and pulls a Japanese wooden boat

How to pull up the mast when it comes off a lot.It was brilliant. Drop it completely into the water and turn it backwards to pull it up.
*In addition to the safety training, trainee boatman certification exams were also conducted.
"The results of hard practice will be put to the test during the coronavirus pandemic and intense heat."
How is the result of the test?
Congratulations on passing the trainee's boatman's exam. This is the beginning of training. Please do your best.
A full day Thank you all for your hard work.